39 Years of Excellence

Multinational Diving Educators Association International, Inc. (MDEA) was founded in 1984 by a group of diving professionals from all areas of the diving industry. This group was headed by William Herauf and Wayne Quarberg. As an attorney, Mr. Herauf coordinated the business aspect of the agency. Mr. Quarberg was solely responsible for training, standards and lesson plans. This mix worked quite well and MDEA's recognition and membership grew at a steady rate.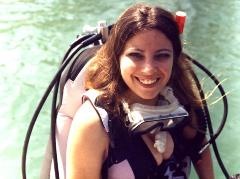 To develop a solid and long lasting base, Mr. Herauf and Mr. Quarberg did not push the agency's crossover program. They chose instead to train MDEA professional members from scratch. This would minimize the possibility of getting bad apples that were no longer welcome with other agencies. It would also insure that MDEA's standards were fully understood and adhered to.

MDEA opened their first foreign office in Egypt in the spring of 1985. This was to be the first of many small satellite offices established by MDEA. It became extremely apparent that processing certifications, shipping supplies and support materials to some countries was all but impossible. By having diving professionals in these countries deal with a local office, MDEA was able to expand rapidly in these areas.

From 1985 through 1987 MDEA helped develop minimum entry level scuba diving standards with all the other, then existing, scuba diving certification agencies in America. These standards were then submitted to, and remain on file with, the American National Standards Institute (ANSI). In 1986 this group of agencies adapted the name, Recreational Scuba Training Council (RSTC).

In 1986 MDEA was the first American certification agency to require MDEA divers to keep log books. The words "Void Without Logbook" were stamped in large red letters on the back of all Sport Diver cards. This was a bold move but one that MDEA felt was necessary. Not only has the log book requirement been applauded by dive resorts and boat operators but by the international diving community. Since a large number of the dive certification agencies outside the United States issue only log books and not cards, this single requirement boosted MDEA's international acceptance astronomically.

After what appeared to be an impasse with several of the American Certification Agencies, MDEA, NAUI and YMCA formed an alliance. These three Agencies felt that their goals and philosophies would be best realized if they grouped together for the purpose of interfacing with the other American certification agencies. On January 25, 1987 the Council of Underwater Educators (CUE) was formed.

As MDEA continued to grow with quality throughout the years, emphasis was placed on quality education, support of professional members and the development of innovative products and support materials. Of course MDEA had a lot products and support materials that other Agencies also offered but innovation is what really set MDEA apart. Products like MDEA's Night Dive Safety Lights and Oxygen Administration Kits are still unique to only MDEA.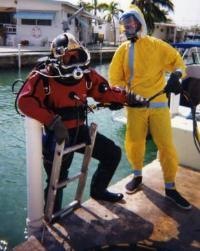 One of the largest developments in MDEA's history was the addition of their Commercial Diving Division. MDEA's Commercial Division was officially on line in February of 1994. MDEA did not start this division from scratch. They simply took over the work of the first and then only commercial diving certification agency in America. By plugging this division into MDEA's already existing international network, it doubled in size almost over night. MDEA remains the only Commercial Diving Certification Agency in America.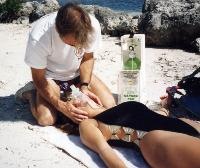 Just one year after launching their Commercial Diving Division, MDEA introduced their Medical Division. MDEA offers courses in CPR, First Aid, Oxygen Administration, Dive Medic I & II, Decompression Chamber Operation and much more. This division was operational in January of 1995 and has been highly successful. MDEA is the only Commercial, Medical and Sport Technical Certification Agency in the world.

Also in 1995 MDEA added Ocean Equipment to its family. At that time Ocean Equipment manufactured and distributed commercial diving equipment. In 2003 Ocean Equipment became a full line, scuba equipment manufacture and distributor. MDEA's Ocean Equipment division supplies equipment to Sport, Technical, Commercial and Military Divers world wide.

In 2002 MDEA acquired American Eagle Systems. American Eagle Systems designs, manufactures and distributes high pressure compressors, air & mixed gas delivery systems and supplies. This company was established over 40 years ago and has customers in every corner of the world. Since its addition to the MDEA family, American Eagle Systems has greatly expanded their mixed gas and technical product line.

MDEA is not trying to be just another Diving Certification Agency. Without question, MDEA is truly the most complete and innovative Certification Agency in the world. For more information about MDEA and their programs, products and support materials, simply contact MDEA's Marathon Florida office.

MDEA International, Inc.

4940 Ocean Terrace

Marathon, Florida, 33050

Phone: 305-743-6188

Fax: 305-743-7499

Email: mdea@mdeainternational.com

Web:www.mdeainternational.com